Lawrenceburg, IN, has some of the best eateries for all cravings! Sit-down restaurants boast flavors from around the world and cater to any size party. If you're looking for something more casual, the town is home to delicious delis and burger joints that stand out among the typical chain restaurants.
Whether you're looking for a light lunch or a hearty dinner, rest assured you will be satisfied with all of the fantastic eateries in Lawrenceburg, IN. Make sure to try something new and explore all that this delicious town has to offer!
#1 Strong's Brick Oven Pizzeria
1 E High St, Lawrenceburg, IN 47025-1819
Since 1982, Strong's Brick Oven Pizza has sought to build up more than just a brand - they are building a family. Their establishments have come to be known for the warm welcome extended to all visitors, like one big family. You can expect that each pizza is made with love and the finest ingredients available, crafted from scratch and cooked in an authentic brick oven. With every returning customer and friendly face, the Strong family grows bigger and better. So visit today for an Old World Italian Pie and join the family that appreciates great pizzas made with passion!
Click here to check the menu!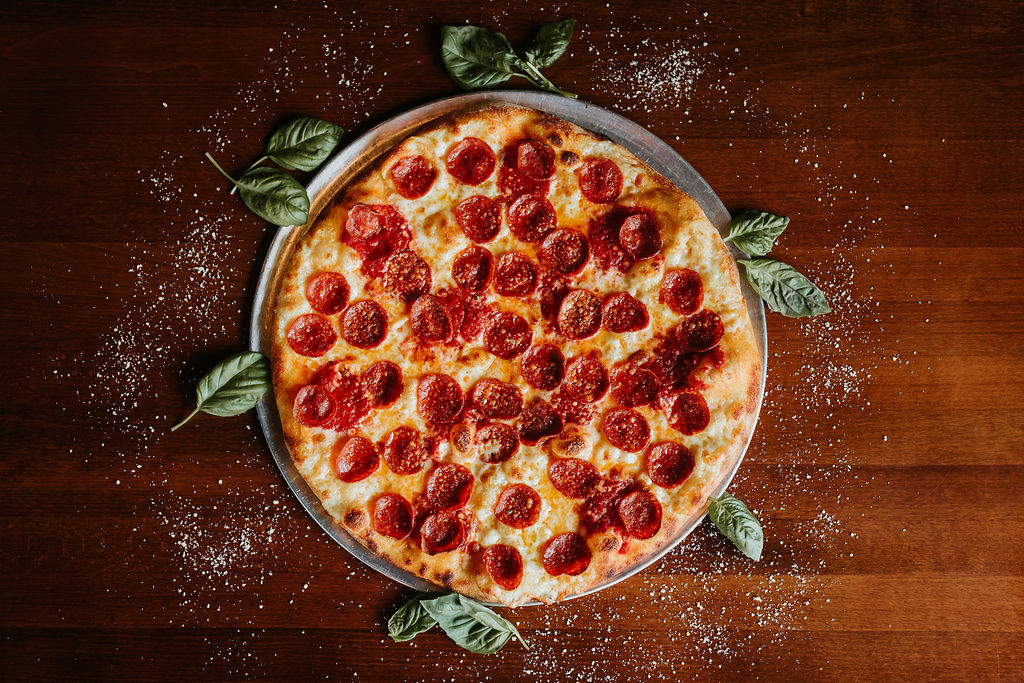 #2 Zorbas Greek Restaurant
1093 W Eads Pkwy, Lawrenceburg, IN 47025-1162
Kostas Vasiliou is a young Greek man from Variko Florinas, a small village in the northern part of Greece. After moving to the United States in 2008 and 2000, Kostas dreamed of owning a Greek restaurant. After years of hard work and dedication, his dream finally came true when he opened Zorba's Greek Restaurant in 2008. Being a traditional recipe enthusiast, Kostas makes sure to add special spices he used back home in Greece, making their food just like at home - all with a modern twist! In Zorba, patrons can choose from an extensive selection of Greek platters, and the décor has been carefully selected to reflect the beautiful blue waters of Greece. Paintings and sculptures crafted by hand further set the atmosphere for an unforgettable dining experience.
Click here to check the menu!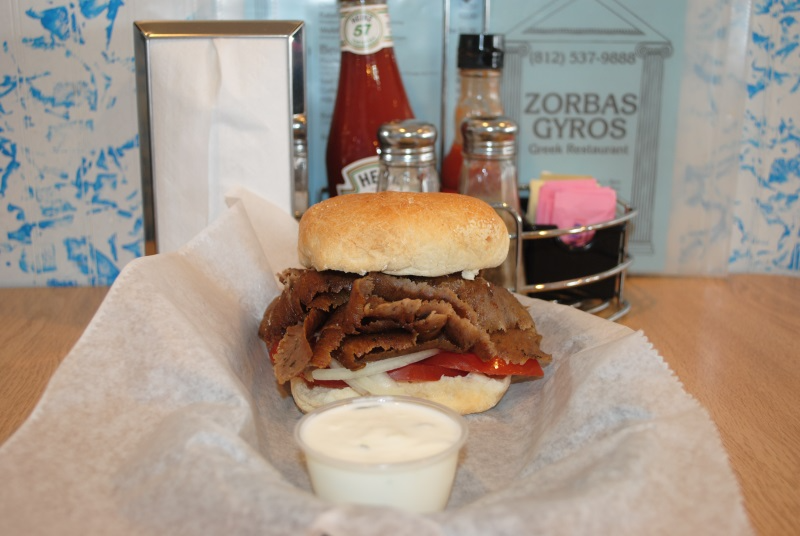 #3 Lawrenceburger
120 W Eads Pkwy, Lawrenceburg, IN 47025-1173
If you're ever visiting Lawrenceburg, IN, remember to stop by the iconic Lawrenceburger restaurant. This classic spot has served delicious food for generations of locals and new visitors. This charming restaurant offers a variety of burgers – from the classic cheeseburger to the unique pulled pork burger. The menu also consists of all your favorite traditional diner foods, such as boneless wings, fries, shrimp buckets, and the like. They even have vegan and vegetarian options too! Plus, the prices are great, and you get a friendly "hello" from the staff each time you come in. There's nothing quite like sitting down at this famous eatery to cap off your day in lovely Lawrenceburg!
Click here to check the menu!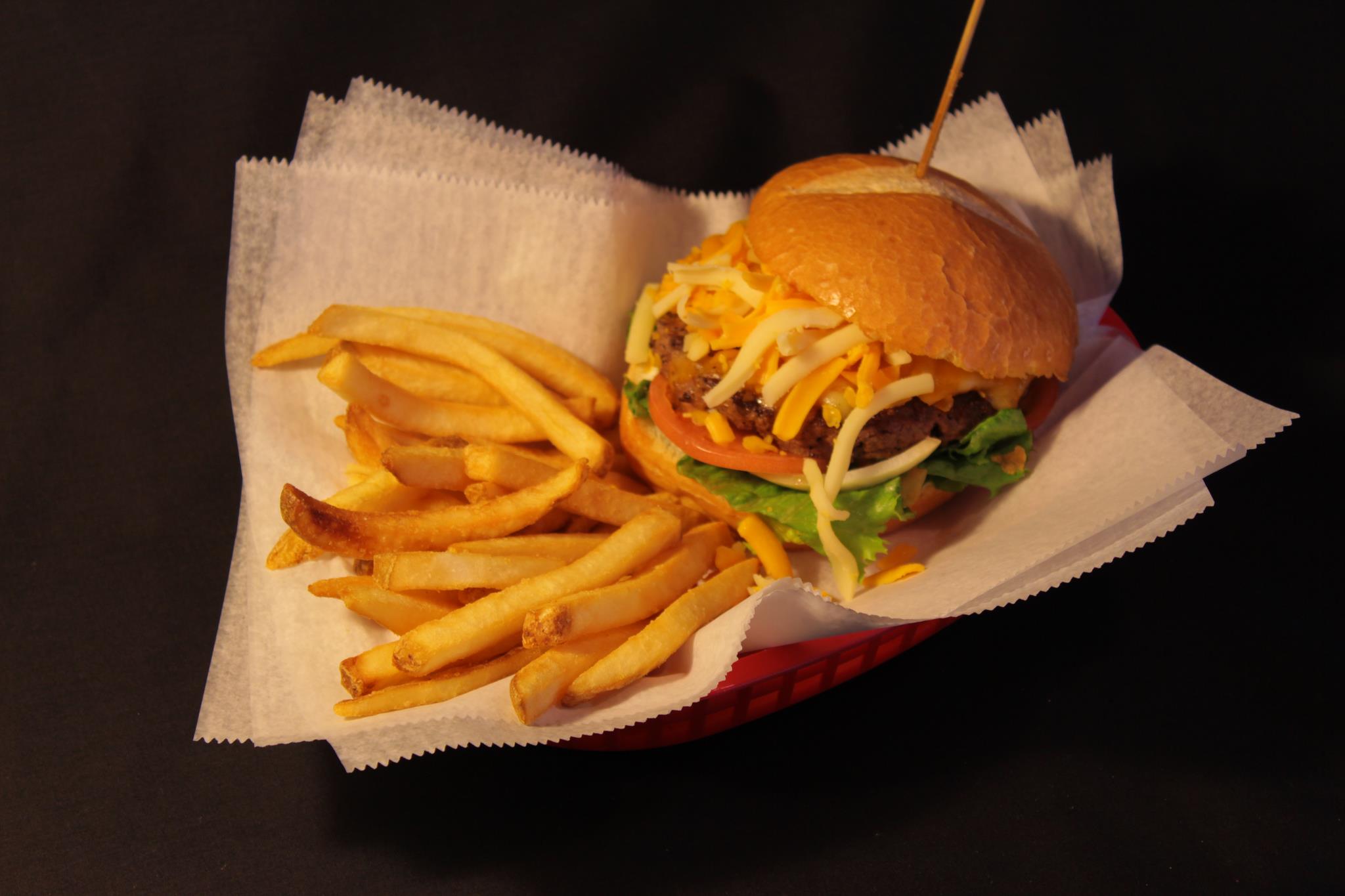 If you want to enjoy a delicious meal in a down-home atmosphere, Lawrenceburg, IN, is the place to go. As a small town along Indiana's picturesque Ohio River, Lawrenceburg offers an array of home-cooked cuisine that will satisfy even the pickiest of eaters.
So if you find yourself in Lawrenceburg, don't forget to make time for a meal — you won't be disappointed!